In Memory
Chris Fisher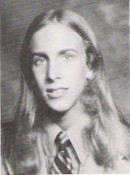 Perhaps symbolically, Chris passed away on Thursday, September 6, 2007, on the first day of school in South Pasadena, bringing to mind Alice Cooper's popular rock anthem when we were in high school, "School's Out."
Chris was a well-respected musician, a lifelong South Pasadena resident and a great guy, who was well-loved by his family and friends.

He

struggled with a disease called Multiple Atrophy Disorder with complications from diabetes.
Chris leaves his lovely wife, Lynn, and their beautiful daughter, Natalie, a SPHS grad who attends UC Santa Cruz.
His friends have established the Chris Fisher Trust in memory of Chris to assist in Natalie's college education.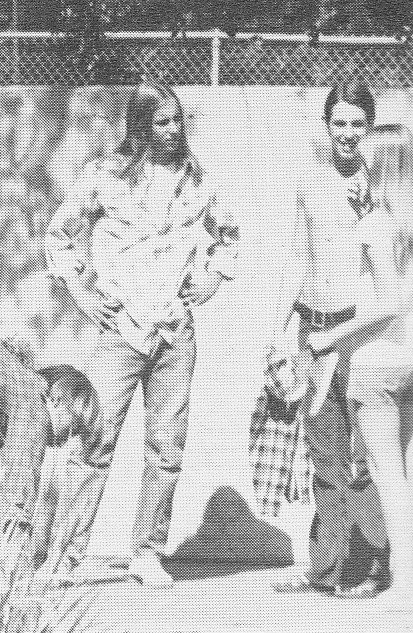 Chris and Curt Traugott - two very cool dudes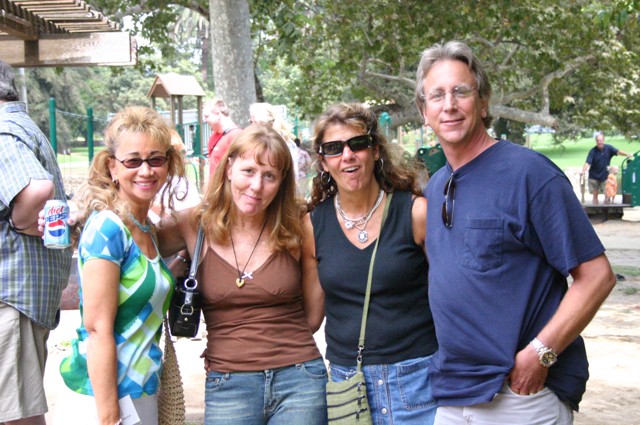 Chris with Donna Martin (Smith), Anne Reardon, Helen (Martarano) Zanoli at the 30-year reunion in 2005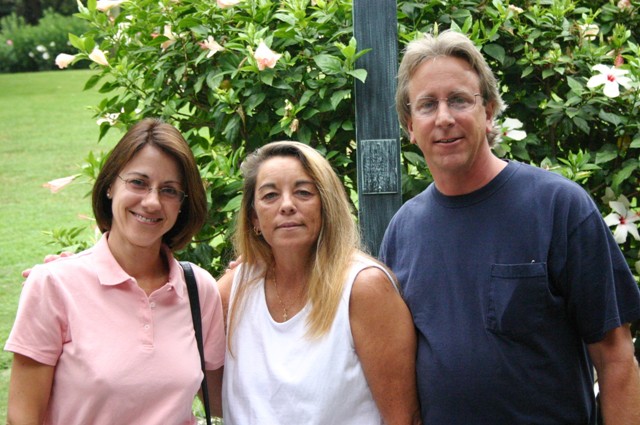 Chris with his wife, Lynn, and Angie Vandermoore (center)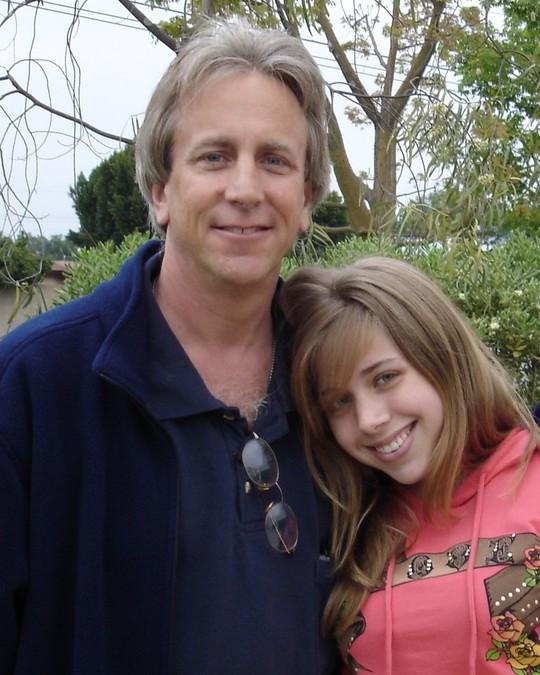 Chris and his daughter, Natalie
If you have additional details you would like to add about Chris' life or his death, or any corrections, please add your memories below or send us an email.