In Memory
Michael Pahan VIEW PROFILE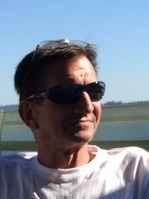 Mike Pahan
August 28, 1957 - February 25, 2021
The Class of '75 has lost a good one. I'm sad to report that Mike passed away from his battle with cancer. For the past 25 years he lived outside of Seattle and is survived by his mom and two sisters.
He was a good athlete, had a quick smile and sense of humor. He was one of my best friends going back to first grade and the 'trouble' we got into are now great stories that get better every year. He will be missed.
Ted O'Connell '75
*******************************************************
Mike, of Indianola, Washington, passed away peacefully at home after fighting cancer for a year. Mike was born August 28, 1957 to Joseph and Joanne Mermod Pahan Stevenson. He graduated from South Pasadena High School. Went to UPS, ASU but decided he liked the construction business.
He has two sisters, Laura (Don) Martin and Cindy Pahan (Tony) Balsz (SPHS '72). He was preceded in death by his brother Mark Pahan (SPHS '80).
Mike loved sports and was a track star in high school...great anchorman! He has friends from grade school that remained like brothers to him until the day he died. Mike was known for his quick wit and fun personality. He will be missed by many.
Kitsap Sun, March 4, 2021
Click here to see Michael's last Profile entry.