In Memory
Wayne McDowell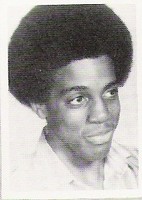 I remember Wayne in high school as a very bright, talented, athletic and energetic guy who loved to stir things up. He always had a gleam in his eye and was eager to take on the world. He was vice-president of our class when we were sophomores.
Wayne and I met up again after graduating from college and law school, and we studied together for the California bar examination. His advice was very helpful to me, and we both passed the bar and became licensed as attorneys together in 1986. Wayne served for seven years as a member of the California Bar Association.
He was reportedly killed in a fire in Los Angeles on January 6, 1994.
If you have additional details you would like to add about Wayne's life or his death, or any corrections, please add your memories below or send us an email.