In Memory
Marlene Nishimoto (Horowitz)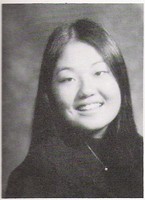 On Thursday, April 14, 2005, we lost Marlene Nishimoto Horowitz. Marlene was picking up her daughter from school and passed out. Paramedics responded, but she did not recover.
Marlene left her husband, Dr. Jeffrey Horowitz, and their children, Amanda (12 at the time) and Alex (9 in 2005).
In 2006, the General Internal Medicine & Health Services Research conference room, housed at Broxton Plaza at UCLA, was formally renamed and dedicated to Marlene, who served as a long-time administrator and educator for the RWJ Clinical Scholars and NRSA fellowship programs.
If you have additional details you would like to add about Marlene's life or her death, or any corrections, please add your memories below or send us an email.